Telemedicine / MeMd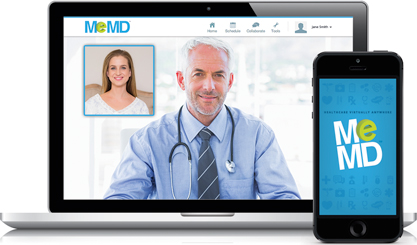 MeMd is a telemedicine service, provided to you FREE, by the Philadelphia Firefighters and Paramedics Health Fund.
What is MeMD ?
MeMD gives you and your family 24/7, instant access to a licensed medical provider, via telephone or web, when your regular provider is not available. For example. In the evening, on vacations, weekends or when you cannot get an appointment with your personal physician. MeMD services are HIPAA complaint and completely confidential.
Speak to a MeMD provider about
Allergies
Abrasions, bruises
Colds, Flu and fever
Vomiting / nausea
Sore throat
Bites and stings
Hives and skin infections
Earaches
Coughs and congestion
Medication refills
And more!!
About Your MeMD Service
When you need to speak to a medical provider, simply call or visit the website
You will be matched with a medical provider in your area who will review your symptoms and provide a diagnosis and treatment plan right on the spot.
FAQ – Telemedicine
Does the Health Plan offer a Telemedicine option?
YES – The Health Plan offers a telemedicine service through MeMD. This service allows you to reach a medical provider via telephone or web when access to your regular doctor is not available. MeMD provides a national network of US licensed physicians who are available any time, day or night, 365 days a year. You will receive a personal diagnosis and a personalized treatment plan, including prescriptions for common medications.
How much does it cost?
MeMD is being offered to you for FREE by the Philadelphia Firefighters and Paramedics Health Plan.
Who is Eligible?
This program is available to you and your dependent spouse and children covered under your Health Plan