HEALTH PLAN / VIVEKA APP
  The APP is currently taking applications. 
Viveka and Local 22 Health Plan will continue to update the APP adding information and services to help our members take full advantage of their Health Plan Resources. 
Members with up to date cell phone numbers on file may be contacted by phone or text from 844-824-8413 announcing the APP's availability and download instructions. We urge you to answer this call and download the APP.
Members who want to download the APP immediately can follow the instructions at the bottom of this page.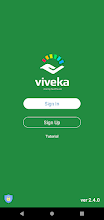 We are pleased to announce that Local 22 Health Plan is partnered with VIVEKA Health to offer an APP designed for Local 22 Health Plan members.
The APP is a real valuable tool for our members.
You  have the ability :
To add dependents,

Send documents such as Birth Certificates and Marriage Certificates directly to the Health Plan via the App,

Find nearby doctors, pharmacies and other Health Plan providers

Access your Blue Cross and Benecard Cards

Receive Health Plan Updates and information

Receive your Medical History (Optional)

Communicate with the Health PLan
To download the Local 22 Health Plan / VIVEKA  APP go to the APP store on your Cell Phone.  Download the Viveka Health APP. 
Follow the registration instructions then sign in.
Downloading and registering for the APP will meet 1 of your 2 qualifying events for your FY 23 Wellness Incentive.