Incentives – Lung Screening – Heart Scan – Sleep Apnea – IBX wire
 FY 24INCENTIVE PROGRAM – $200 member/$100 Spouse
I. FY24 incentive payment for members and spouses (July 1, 2023 to June 30, 2024)
a. The FY24 incentive payment is available to all eligible health plan members and their spouses. The FY24 incentive payment provides $200 to a member and an additional $100 to a spouse for completing at least 2 of the following activities between July 1, 2023 and June 30, 2024
i. Complete a smoking cessation program
ii. Attend at least 4 visits with a registered dietician
iii. Complete at least 10 visits with a personal trainer or other certified fitness professional
iv. Complete at least a 5k run/walk
v. Complete at least a 25mile bike-a-thon
vi. Have a Heart Scan done through Temple University Hospital
vii. Have a cancer screening test – (Lung Cancer Screening done through Temple University Hospital and the Local 22 Health Plan sponsored screenings are all eligible programs.)
viii. Cancer screening – Including but not limited to a colonoscopy, mammogram; etc.
ix. If you are diabetic, have your annual dilated eye exam
x. If you are diabetic, have your annual podiatric exam
xi. 4 Consultations / engagements with Guardian Nurses on Chronic conditions (Diabetes. Hypertension, Asthma, etc.) 
xii. Participate and complete any of the eligible programs offered through the Philly Firefighter Motivated Fitness Program.
xiii. Participate and complete a Sleep Apnea Study. 
xiv. Complete the IAFF on-line "Cancer Awareness" course – a 7 module on-line course offered on www.iaff.org under Health and Safety Programs – click on NEW Cancer Awareness and Prevention – you will earn a certificate of completion when all 7 modules are completed Forward the certificate of completion as documentation for this program.
xv. Health Plan sponsored Wondr Health Program formerly Naturally Slim Program offered  throughout the year.
xvi. COVID vaccination – when available
xvii. Download the VIVEKA Health Plan APP. This App is custom designed for Local 22's Health Plan
A. Completion of any two (2) of the listed activities between 7/1/2023 and 06/30/2024
B. Please do not hesitate to call Jerry Kots directly at 215-440-4426 or
267-549-6326 if you have additional questions. For FY24 we've tried to offer enough variety in our incentive activities that everyone can participate. Don't miss out on this opportunity to earn$$ and get (or stay) healthy in the process!
C. Send your documentation to Health Plan Incentive – 415 N 5th St – Philadelphia, PA 19123 or e-mail the documentation to jkots@iaff22.org.
You are responsible to provide the documentation to the Health Plan to qualify for the incentive
DOCUMENTATION MUST BE RECEIVED BY JUNE 30, 2024
ONE TIME $800 INCENTIVE
The Act 111 Arbitration Award grants City of Philadelphia Fire Department employees – first hired on or after January 2017 the ability to earn a $800 Wellness Incentive. Employees hired after January 2017 shall have 6 months from their hire date to qualify for the Incentive.
To qualify for the $800  Incentive the employee must complete 1- A Biometric Physical and 2- Complete a Personal Wellness Profile plus 2 incentives from the FY 23 list – listed above this paragraph.  A  total of 4 Incentives.
The Personal Wellness Profile can be completed by -registering on the Blue Cross Website – www.IBXpress.com. Create a username and password. Log into the Website.
• Once on the home page – go to the Achieve Well-being box – click on "Complete my Well-being Profile"
• Fill out the profile.  Once the profile is completed, E-mail proof that the profile was completed to jkots@iaff22.org or have it delivered to 415 N 5th St – Philadelphia, PA 19123.
1. You must notify the Health Plan that the activities have been completed. Verification
should be a signed document from the physician/ trainer/ provider or facility providing the service.
2. How do you notify the Health Plan? –
• Drop off the documentation at the Health Plan
• Mail the documentation to the Health Plan – 415 N.5 th St – Phila.,PA 19123
• Fax your documentation to the Health Plan – 215-440-4417
• E-mail your documentation at jkots@iaff22.org
If you have any questions please call Jerry Kots at 267-549-6326 or 215 440-4426.
---

LUNG CANCER SCREENINGS HAVE BEEN ADDED TO OUR PROGRAM.
 Screenings suggested at 3 year intervals unless abnormalities are found requiring earlier follow up screening
Screening for Lung Cancer – available for Members only – No spouses or dependents unless they are active or retired PFD members covered by the Health Plan.
Lung cancer is the number one cause of cancer-related death in the U.S. Fortunately when lung cancer is detected early, there are more innovative lung cancer treatments available, offering the best chance for a successful outcome.
The Temple Healthy Chest Initiative (THCI) offers lung cancer screening with low-dose CT (LDCT) scan, a quick and effective way to catch lung cancer in its early stages – even before you have symptoms. If you're at high risk for lung cancer, getting an annual lung cancer screening could be life-saving.
These scans can also reveal other conditions in the chest like lung disease, such as COPD, heart issues, or even osteoporosis. Through the Temple Healthy Chest Initiative patients will be made aware of any findings and be connected to specialists as needed.
For more information or to make an appointment for a lung cancer screening at one of our five locations,
call:    1-800-TEMPLE-MED. or you can call the Heart Scan Number at 215 707-8800 and ask for the Lung Screening.
The 5 locations are: Fox Chase Cancer Center, Jeanes Hospital, Northeastern Medical Center, Episcopal Hospital and Temple Main Campus.
For more information on the Temple Lung Cancer Screenings click on the links below
Heart Scan Information 
Heart Scan suggested at 5 year intervals unless abnormalities are found requiring earlier follow up testing
Who is Eligible for a Scan?
All members and dependent spouses eligible for benefits under the IAFF Local 22 Health Plan are eligible for the scan. If you have a significant family history of a coronary event we recommend this scan. Please contact Temple at (215) 707-8800 to discuss any concerns.
Where is the Scan Performed?
We encourage everyone to have their scan performed at the Temple Heart & Vascular Institute at Temple University Hospital, 3509 North Broad Street, 4th Floor, Boyer Pavilion, Philadelphia, PA 19140. However, for the convenience of those living a significant distance outside the city limits we have made arrangements for scans to also be performed at an alternative site.
How Do I Schedule a Scan?
To schedule a scan, please call the Temple Access Center at 215-707-8800, Monday through Friday, during the hours of 8:00 AM to 6:00 PM. The service representative will confirm your eligibility for a scan and schedule your appointment at Temple University Hospital or an alternative provider facility. Within two business days, you will receive a call from a Temple nurse-practitioner who will verify your medical history and answer any questions you may have concerning the scan or follow up. Shortly thereafter, you will receive a package from Temple verifying the details of your scheduled appointment in writing and providing a written order for the service. This written order, or script," must be presented to the facility on the day your scan is performed. Notice of the scheduled scan will also be forwarded to your primary care physician.
What Can I Expect the Day of the Scan?
You will need to arrive at the designated facility approximately 15 minutes prior to your scheduled appointment. No preparation is required, and the scan does not require the use of any contrast material.
Total scan time should be between 5 and 10 minutes.
What Can I Expect AFTER the Scan is Performed?
Within two weeks of your appointment you will receive a written report showing the result of your scan. Should the result suggests that any preventive strategy be considered at this time, recommendations concerning such strategy will also be provided. A copy of the findings and recommendations, as applicable, will also be provided to your primary care physician in hopes that he/she will take an active role in helping you manage your risk.
In addition, the specialists at Temple Heart and Vascular Institute will be available to answer any questions… and to assist both you and your physician, regardless of your score, a specific recommendation will be made as to when you should schedule a follow-up scan (typically between one and four years). 
Heart & Vascular Institute
About the Temple Heart and Vascular Institute
Temple Heart and Vascular Institute (THVI) is a patient­ focused center that is designed to engage patients and their physicians in the lifetime management of heart and vascular disease. THVI facilitates an integrated approach to cardiovascular health as well as disease management by bringing together cardiologists, cardiac surgeons, vascular surgeons, associated physician specialists, mid-level providers and nurses for the convenience of the patients and their families to address their heart and vascular health. THVI is based in a brand-new facility in the Boyer Pavilion of Temple University Hospital – with community offices located at Jeanes Hospital and Temple Health satellite offices at Center City, Oaks and Fort Washington.
---

TEMPLE UNIVERSITY – JEANES HOSPITAL SLEEP APNEA STUDY
Local 22's Health Plan has partnered with Temple University Hospital to provide Sleep Apnea study for our members and dependents. Temple University Hospital will provide an "At Home Test" kit for the sleep study. The test results will be reviewed with you at Jeanes Hospital. Any follow up and/or equipment needs will be addressed with you by the physicians at Jeanes Hospital. This program is free for Local 22 Health Plan members. For appointments and more information contact Karen Nowelski – the Sleep Lab Coordinator at Jeanes Hospital at 215 – 728-2148.
Completion of this program will count toward the FY22 Incentive Program.
---

IBX WIRE INFORMATION
Get the most from your health plan A simple and secure way to stay informed.
IBX Wire® is your private communication channel with Independence for all your important health care needs – no downloads required! Sign up today and begin receiving:
Personalized reminders about your health, like when it's time for an annual visit or screening
Notifications to help you access important plan information, like a link to your digital ID card, or the ability to reach Customer Service with one
Alerts on how to get the most out of your health plan, like information about available benefits you may not be using or how you can save money when you access care
Start maximizing your membership today. Get started – Call 1-888-700-1078 or text IBX WIRE to 73529 today!
Independence Blue Cross
Please have your member ID card ready when you call or text to sign up. Notifications sent via automated text message. Not required to purchase goods and services from Independence Blue Cross. Message and data rates may apply. Terms and conditions available at www.myhelpsite.net/ ibx. Wire is a registered trademark of Relay Network, LLC.
---
Go on IBX.com and find a nearby Nutritionist. You are entitled to 6 free visits per year. Only 4 visits qualify as one incentive.
---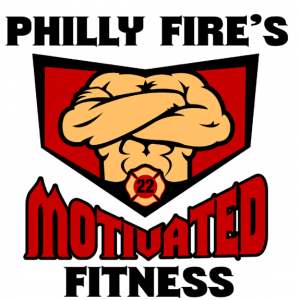 Contact Dan Granroth – at 215 440-4433 or visit the website at www.pfmfitness.com. Philly Fire Motivated Fitness will help you complete incentives by attending 6 Boot Camps or 6 Personal Training Sessions